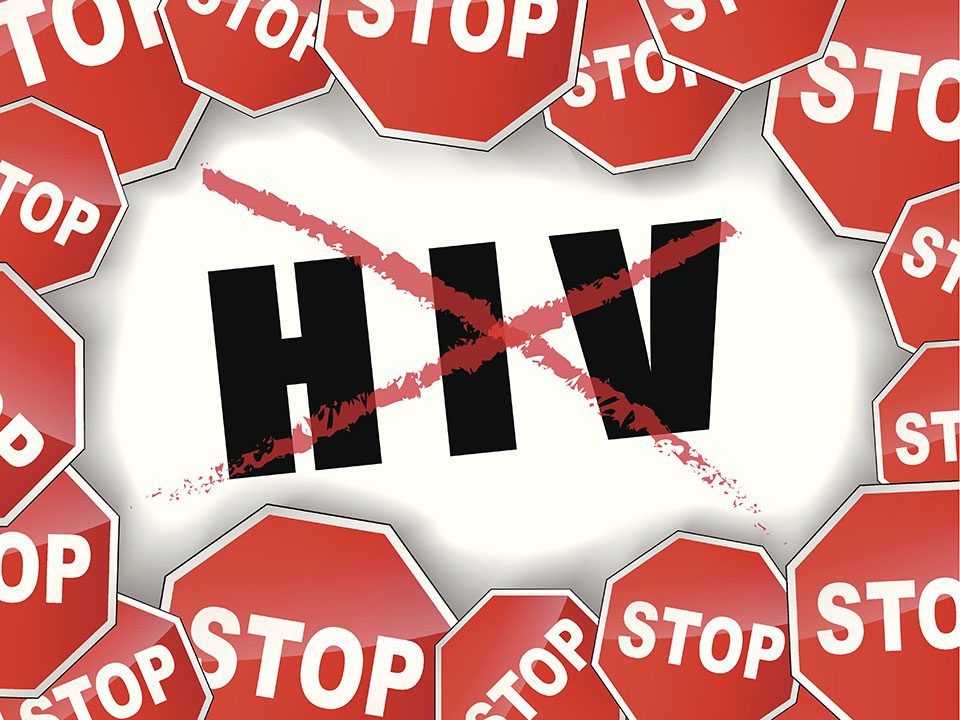 Photo source: GMANews.tv
The Philippines bragged of being one of those few countries that first legislated a law for the prevention of HIV and AIDS nationally but after nineteen (19) years, now an adolescent, this law is outdated and badly needs a total make-over.
After 19 years from the time the Republic Act No. 8504 or the Philippine AIDS Prevention and Control Act of 1998 has been enacted, the Philippines declared HIV a concentrated epidemic among men who are having sex with men and young people. And in 2008, ten years after, the country throttled into a "fast and furious" rate making the country one of the topnotchers on new HIV cases recorded in Asia recently. In December 2016, the HIV/AIDS & ART Registry of the Philippines (HARP) reported seven hundred fifty (750) new cases of HIV infection with ninety-six per cent (96%) of the cases are involving men who are having sex with other men (MSM), and with more than half belonging to the 25-34 age group and twenty-nine per cent (29%) belonging to young people ages 15-24.
The need to amend RA 8504
First, there have been a lot of changes in the country's HIV programmatic response to the rapidly shifting socio-cultural dimensions on communication, family structure and dynamics, mobility and migration, governance and politics, and demographic trend of new infections among populations;
Second, the understanding of HIV and AIDS and its political referencing have changed. The Joint United Nations Programme on HIV/AIDS (UNAIDS) released a guideline in 2015 on use of terminologies and guided the global advocacy movement on HIV and AIDS on the proper terminologies and references to use. The 1998 law still referenced AIDS as a disease despite it being defined as a condition in its Definition of Terms, and still uses incorrect phrases such as "infected with HIV/AIDS";
Third, although defined accordingly, the use of HIV/AIDS (instead of HIV and AIDS) as if they are one and the same and can be interchangeably used poses risks of misinterpretation and the unintentional spread of stigma especially to people living with HIV. The law did not differentiate a person living with HIV than that of a full-blown AIDS patient. And when used as one and the same imagery, it leaves a bad taste in the mouth.
Lastly, even though RA 8504 identified and laid out provisions on treatment, care, and support, the current law is not strong on prevention, multi-sectoral and inter-agency efforts, and only penalizes discriminatory acts.
Fortifying the need to amend this adolescent and outdated law, different civil society organizations and groups of PLHIVs gathered their voices to craft and endorse the "CSO Bill" where key amendments on certain issues faced by the HIV advocacy are enshrined to be addressed.
There had been efforts to amend the current law but has not taken momentum in the august chambers of Congress. Among the staunch supporters of the amending of RA 8504 is then Senator Miriam Defensor-Santiago who filed several senate bills for the proposed HIV and AIDS policy act and to stop the spread of HIV in prisons in 2015. She likewise raised the need to allow minors 15-17 years old to access HIV testing and treatment without the requisites of parental consent under certain conditions.
Lowering the age of HIV testing for adolescents
. The National Youth Commission (NYC) declared HIV infection as a "youth epidemic" where incidence is higher among sexually-active young people and adolescents. NYC called on the legislators to then allow adolescents, ages 15-17 to have access to HIV testing and treatment without the need for parental consent because it is serving as a deterrent for young people and adolescents to have themselves tested. According to NYC Commissioner Perci Cendana, "the earlier they know their HIV status, the earlier they can seek care and treatment to improve quality of life".
Some lawmakers argue that since adolescents are belonging to the age of minority, ergo they would need the consent of their parents because they are under their auspices. However, reality would tell us that transmission of HIV is happening among young people and adolescents – one of the highest over time actually – and therefore requiring them to secure parental consent (as if this is like asking permission from parents to go on an excursion) would alienate young people and adolescents from getting themselves tested.
Harm reduction strategy among injecting drug users.
One of the most controversial provisions of the proposed measure is the institutionalization of harm reduction strategies which are programs, policies, or approaches that "promotes scientifically proven ways of mitigating health risks associated with high-risk behaviors, while accepting that not everyone is ready or able to stop such behaviors…" It is a movement for social justice hinged on the belief and respect for the rights of marginalized groups of people.
An example of such strategy is the distribution of clean syringes to injecting drug users to avoid the spread of HIV from sharing of a possible infected needle. This strategy was used by the Department of Health sometime in mid-2014 in a study in Cebu City – the highest concentration of HIV infections reported from injecting drug use. But this intervention reached the halls of Senate and the allies of the president on the fight against drug use were quick to recall the intervention, having cited that this intervention instills the notion on tolerance for injecting drug use as long as clean needles were used.
Proponents of harm reduction strategy defended the initiative and said that it was implemented following a result of a study in 2011 that harm reduction is one of the proven interventions in addressing HIV and other drug-related issues. Former UNAIDS Country Director Bai Bagasao admitted though that harm reduction strategy should not be seen and considered as a stand-alone intervention, it would still need to be in conjunction with a comprehensive drug treatment.
Amidst criticisms in harm reduction defenders of the program such as Senator Risa Hontiveros cited that for every one dollar invested in harm reduction programs, over four dollars accrue in short-term health care cost savings. Hontiveros addressed the Senate floor citing that harm reduction is necessary for an effective drug policy. But as of it being institutionalized in the amended HIV and AIDS Policy Act, it remains to be seen.
Increasing services among Filipinos living with HIV.
To ensure that the welfare of Filipinos living with HIV is upheld and protected, civil society organizations working on HIV advocacy proposed the increase meaningful engagement and representation of CSOs and groups of PLHIVs in the Philippine National AIDS Council expanding the seats from nine (9) to eleven (11).
Apart from the proposed increase in CSO representation, the amendments include increased interventions in HIV prevention and behavior change promotion through comprehensive sexuality education in different educational institutions, workplaces, closed-setting institutions, communities, and other communities of vulnerable, key populations. This intensified campaigning is not as detailed and elucidated in RA 8504.
Several services are made available to Filipinos living with HIV and are much protected from discrimination and intentional disclosure of HIV status without consent. These services and support would enable the PLHIV to be empowered and not be deprived of employment, livelihood, micro-finance, self-help, and cooperative programs by reason of their HIV status.
Hopes of being included in the proposed amendments
One of the hardships faced by many newly-diagnosed individuals is the information and access on vaccinations (eg. pneumococcal, influenza vaccines, etc.) many of whom I know do not exactly know where to go and does not have the financial capacity to pay for such vaccines. Some vaccines would cost from 2,000 to 4,500 pesos and many of those newly-diagnosed (who are dominantly young) just find it hard to comply. I hope that such services will also be made available especially to those who are indigents or students.
Another issue that Filipinos living with HIV is facing is that not all are registered as persons with disability (PWD). Only to some local government units that allow PLHIVs to be included as PWDs can avail of the 20% discounts on prescription medications, laboratories, and other amenities. It is my fervent hope that PLHIVs will be given the same benefits as those PWDs in their medications, laboratories, and other treatment regimen.
Lastly, I am hoping that this Congress will approve and pass this needed make-over of RA 8504 and serve as a better legalistic protection to Filipinos living with HIV. We will keep watch of this development and speak up for its timely passage. The wait must be finally be over.
By: Alvin Cloyd Dakis, RN, CGDP
Published in Health & Lifestyle Magazine, FAME Publishing April 2017 Issue
Alvin Dakis is a nurse specializing in public health governance, reproductive health, gender, and HIV care. He is currently a member of the RPRH Law National Implementation Team of the DOH and a certified Gender and Development Practitioner of the Philippine Commission on Women. He is also a member of the Expert Advisory Community of Family Planning 2020 of the Johns Hopkins University and the Bill & Melinda Gates Foundation and the Executive Director of the Philippine Society of Reproductive Health Nurses.