The 2013 Senatorial Candidates
The 2013 Mid-term Elections is fast approaching and time and again I have been asked of who will I support for both national and local offices. Honestly, I am still in the process of scrutinizing some of them. But I have worked with some of them personally already and perhaps I will include them in my list because of their dedication to either help the nurses, pursue Universal Health Care or upholding young people's meaningful participation in governance.
The list that I will publish will include the people I have currently and previously worked with or those whom I believe because of their track record.
My selection will also include some candidates running for local offices and some that I have worked with as well. I would like to make this clear that this is a personal selection and does not in any way reflect any of the organizations affiliated to me.
SENATORIAL CANDIDATES
Bam Aquino
Team PNoy / Liberal Party
Bam & I have talked about his probable candidacy back then and his plans for young people should he be included in the administration ticket. I support him because of his clean record in the National Youth Commission and because of his passion in serving the youth and his more personal advocacy on social entrepreneurship. At 35, he will be one of the youngest member of Senate and I believe that his candidacy will bring in a refreshing change for youth development in the country.
Sonny Angara
Team PNoy / Laban ng Demokratikong Pilipino
Sonny is one of the legislators who consistently help and believe nurses. He and his dad, Sen. Ed Angara continue to legislate essential bills for the welfare of nurses. He is also carrying another advocacy I am supporting - his anti-bullying advocacy is something personal to me as well. I believe that he is competent and idealistic enough to have that one seat in the Upper House.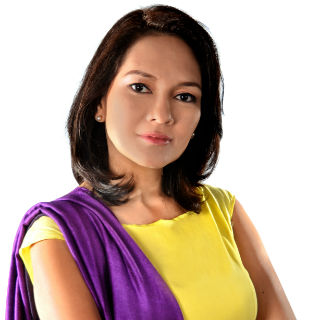 Risa Hontiveros
Team PNoy / Akbayan Citizens Party
Risa and I have been working closely on the RH Law and many other women's issues. If there is one thing I greatly admire to this woman is her undying love for her advocacy. Her push for Cheaper Medicines in the House showed how she valued the access of our poorer countrymen to affordable medicines. Risa and I also share other progressive views on divorce, marriage equality among others. She landed 13th last senatorial elections, I hope this time she'll join our feisty and well-respected RH women champions in the Senate.
Alan Cayetano
Team PNoy / Nacionalista Party
We haven't worked personally yet but I have worked with his sister and fellow RH champion Sen. Pia Cayetano. What I liked about him is his stance over issues on fraud and corruption, and does not back down in looking into this even if it means colliding with the president. Although I kinda disliked his wife's actions against those Taguig nurses who were fired because of them "liking" a Facebook status criticizing Taguig's district hospital - I just hope we can have this discussion to make a better health workforce in their locality.
Jun Magsaysay
Team PNoy / Liberal Party
Sir Jun and I have met in one of the Kabataang Liberal (LP's youth arm) and honestly I was a bit skeptical on why he is interested in the youth at first. But you know, as any grown and seasoned leader as he is, I think it would be nice to have someone like him rooting for young people and to ensure that the youth will be protected of their interests. Though he is into ICT, I still believe that agriculture is closest to his heart.
Chiz Escudero
Team PNoy / Independent
I remember Chiz as our first keynote speaker in our nursing organization. Back then he is very approachable and "walang kyeme". He is the kind of leader you would want to work with - intelligent, humble, and charismatic. What I like in his platform is his push for the right to healthcare of every Filipino especially for the marginalized, the poor and the aged. And his push to eradicate all forms of discrimination (I hope this would include discrimination against sexual orientation & gender identity).
Teddy Casino
Bagong Alyansang Makabayan
Teddy and I have worked with a lot of issues usually those to protect the LGBT community from discrimination and abuse. He was also quick to respond when the nurses needed legislators to address their issues on exploitation. He will also be one of those legislators who started as youth leaders and is an activist in a lot of social issues. I was even able to use one law he authored, the Rent Control Act.
LOCAL CANDIDATES
Carlos Padilla
Nacionalista Party
Running for Congressman, Lone District of Nueva Vizcaya
Sir Caloy has been a good ally of the nursing profession after being married to a nurse himself. He authored the Nursing Act of 2002 and has been looking into the welfare of nurses while in the House of Representatives.
Sonia Lorenzo
Liberal Party
Running for Congresswoman, 4th District of Nueva Ecija
We met in one event of the Universal Health Care Group and heard her speak about what she did San Isidro when she focused on developing people's healthcare and centered on it. This program became ingrained to their people and even by the time she left her office as their Mayor, this program on healthcare never did. A woman of passion, dedication and service to the people deserves to be a true representative of Novo Ecijanos.
Ruth Padilla
Nacionalista Party
Running for Governor of Nueva Vizcaya
Ma'am Ruth has been a good friend and ally in forging reforms in the nursing profession. She has been instrumental to many of DOH's programs geared towards responding to the growing concerns of the nursing profession: stopping of the volunteer programs in DOH hospitals, reforming DOH program on nursing deployment called RNHEALS, provided technical inputs on the creation of the department's Nurse Certification Program (NCP). She was valuable in the Department's push for reforms in the health human resource development. Prior to this she was excellent in serving the Professional Regulation Commission as its former Commissioner.
Steve Salonga
Independent
Running for Governor of Rizal
Sir Steve and I just recently met but his father, former Senate President and LP Stalwart Jovito Salonga is one name I cannot forget. Sir Steve still has that dream for young people that one day they will be carrying the torch of good and pro-active governance in the country promoting democracy just like what his father started. I believe that he will be a great governor.
Mike Rama
Independent
Running for Mayor of Cebu City
Sir Mike and I worked before during his stint as the Vice Mayor of Cebu City. I worked with him in the Cebu City Coastline Management Board and formed the Youth Council that later governed the youth affairs of the Barangays in the coastal areas. Although we do not agree with the RH Law (of which I am pro and he is anti) his track record of good governance matters to me and at the same time his leadership inspired many young people to engage with the government. There is a renewed trust during his incumbency.
Jojo Matias
Running for Councilor, Nueva Ecija
Jojo is another one of the young bloods wishing to serve the public and to focus on young people once elected to office. Jojo and I started working on our HIV prevention advocacy in Nueva Ecija and nearby provinces. He is passionate about his advocacy and helps other young people by enrolling them in his foundation and giving them the opportunity to finish their schooling.
Here's my list for the mean time. Although this wouldn't be my final list yet but at least you would know the people I have personally worked with. Make your wise choice this coming elections!