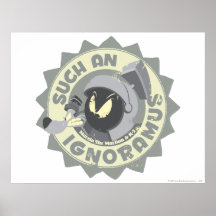 Photo credit: http://rlv.zcache.com
Today I learned how to activate my Google Analytics and to track my readers through it. Honestly, I have no idea how to do it and that I'll die an instant death trying to find my way in without any assistance.
But I'm glad a colleague of mine who is into blogging for quite a time now went an extra mile to help me. He coached me how to do it online. He's Nurse Hussein of
http://www.nursehussein.com/. He was patient with me and guided me through the rough terrains of blogging. Although I have been writing for over a year now, I'm still new to blogging and that there are still quite a lot of things I need to learn about.
I also started to fix my Google AdSense account. My first application got dumped for reasons they could only understand. I hope my second application will get approved. Also I started inquiring about ads in blogs and here's what I got from the online community Filipino Bloggers Worldwide:
For Copy Paste Articles

pr0 - $7 for 2 links

pr1 - $10 for 2 links

pr2 - $20 for 2 links

pr3 - $40 for 2 links


For sidebar links

pr0 - $30/ 3 months

pr1 - $50/ 3 months

pr2 - $70/ 3 months

pr3 - $90/ 3 months


For Paidpost

pr0-pr1 - $10 200 words

pr2 - $25 200 words

pr3 - $40 200 words


For ad banners

125 x 125 - $10/month

180x125 - $15/month

468x60, 160x600 and 336x280 - $30/month

240x400, 300x250 - $40/month

728x90 - $50/month
Isn't this helpful? I was inquiring because some of my private partners are now asking for the price rates for they might advertise in my blog. And again, ignorant as I am, I have completely no idea I can even accept ads in my blog. But then again, grateful as I am for people like Hussein and from the blogging community who are not keeping information to themselves.
Who knows, one day I might help another ignorant person who would like to become a blogger. ^_^